Late Summer/Early Autumn
Another wet and changeable summer coming to an end!  Looking forward to the autumn, as the trees change and the beautiful golden colours start to appear, I love to walk with Tilly (one of my favourite times of the year).
Just closing the violin box on a Guarneri Violin 1730 Kreisler.  This particular one has gone smoothly and I've been working hard on corner shapes, which is something I've been developing after an Amati and a Vuillaume violin passed through my workshop.  After doing this for twenty odd years, I'm still looking and still learning.
I went to see Maxim Vengerov at the Usher Hall in Edinburgh as part of the Edinburgh International Festival on Wednesday.  He was absolutely incredible.  Every phrase was effortless and it was just simply beautiful playing.  He played some very difficult pieces but made it look easy.  It was lovely to hear his Stradivarius 1727 Ex-kreutzer, a beautiful tone, crystal clear with amazing carrying power.  A very special evening.
Just preparing for October when I will be down in London exhibiting at the Amati Exhibition, 23rd/24th October at the Langham, Portland Place, Regent Street, London, W1B 1JA.  I will be exhibiting a violin and a viola.  Please come along and try them if you happen to be passing.
I was just thinking whilst browsing through my instrument log, that I have made around ninety violins, violas and cellos.  A colleague, Mark Jennings, phoned me a few weeks ago to say one of my cellos has appeared in his workshop in Mullion in Cornwall!  You don't always keep in touch with customers and it set me wondering about where some of my instruments had ended up on their journey.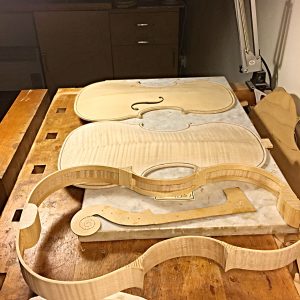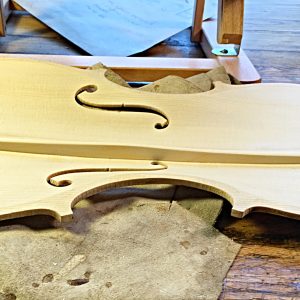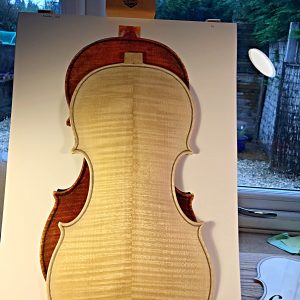 ---
Recent Updates