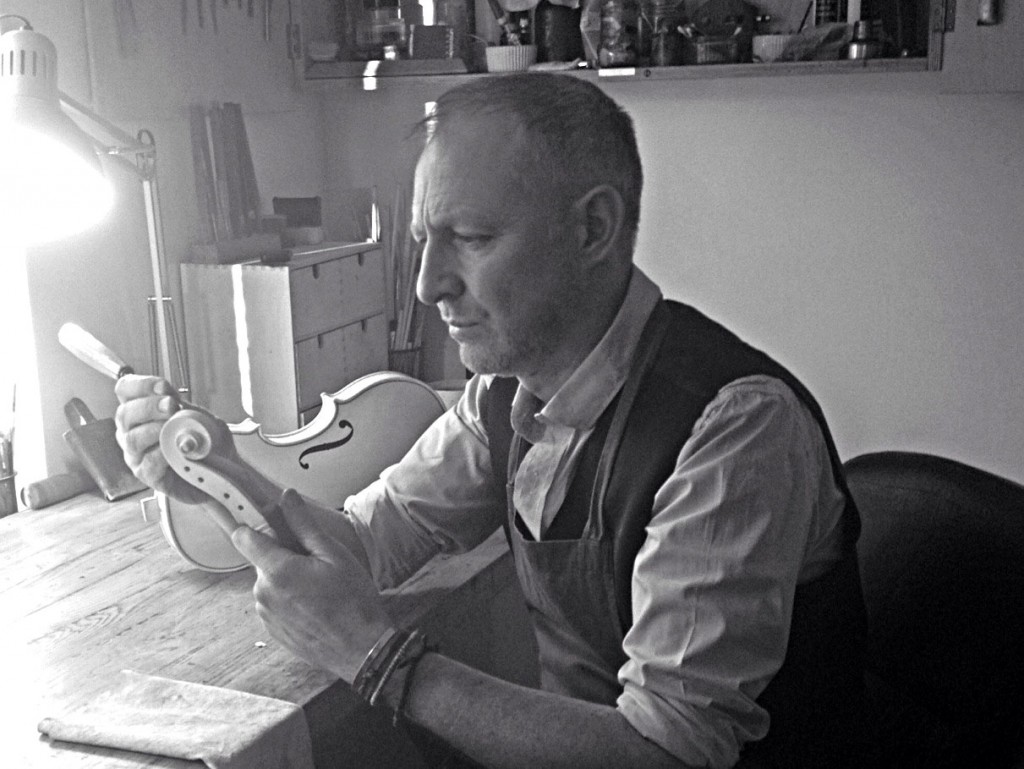 Profile
Colin Charles Adamson is a violin maker and was born in Edinburgh, Scotland. As a young man he was interested in wood work, art and architecture. However, it wasn't until Colin spoke to a local violin maker, who suggested he go to a violin making school, that his career path was set. Colin applied, and was accepted, to the prestigious Newark School of Violin Making where he graduated after 3 years with a merit. After Newark he travelled to Canada, Finland and Germany, where he worked as a maker and fine restorer. During his time abroad Colin worked on and handled many Italian and French instruments which helped him develop into one the the UK's finest violin makers.
Colin's work is influenced by the classical period of violin making and uses this experience to make copies and new instruments of this distinctive 17th century Italian Period. Many of his instruments can be found in the hands of professional players and students from around the world.
Colin regularly exhibits throughout Scotland, in London with the British Violin Making Association (BVMA) and in Manchester at the Royal Northern College of Music.
Colin now lives in the coastal village of North Berwick, where he divides his time between making and restoration in his workshop with a sea view.