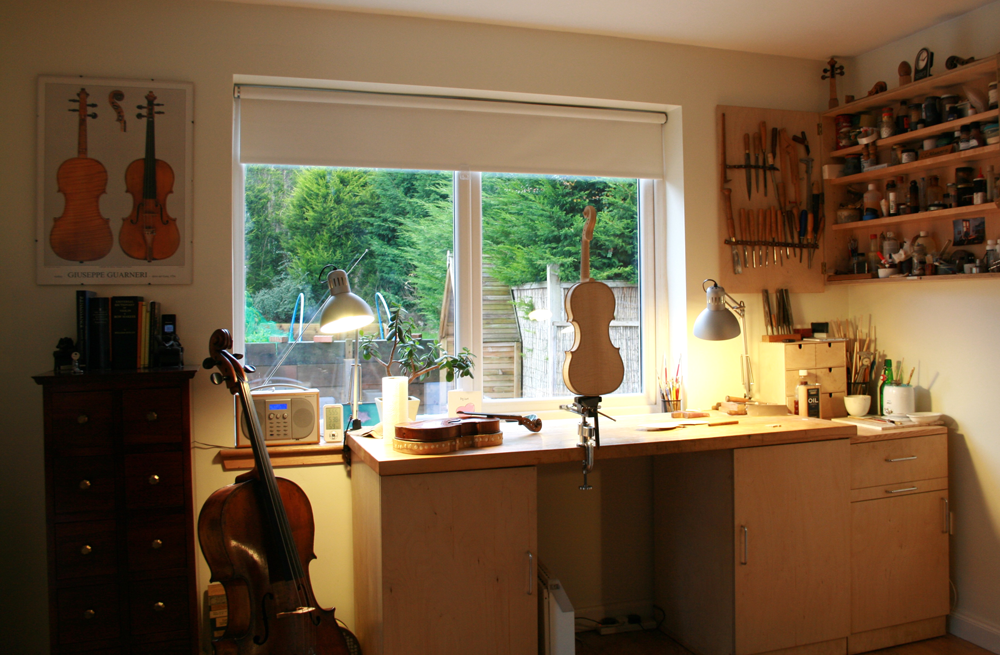 New Workshop
Loving my new workshop space, there are big windows which produce lots of light and I have over double the amount space to make the instruments.
It's been the plan since I moved into the new house in Doune and it's great to finally get it all completed.
I now have a small reception area for people to play and test the finished instruments, which makes like a little easier.
Looking forwarding to people popping round for a coffee and chat about their potential instruments
---
Recent Updates