Summer Solstice Update!
Mid summer is here and it's raining in Doune!  On the 3rd June Travis joined forces with the BBC Scottish Symphony Orchestra for BBC Music Day at the iconic Barrowlands in Glasgow.  Whilst chatting to a friend at the BBC who attended the concert, it just dawned on me that a few of my instruments were being played on stage with Travis.  I never saw that one coming, but it was a thrill to watch it and listen to the blend of rock/pop and classical.
I have just finished a Joachim 1715 Stradivarius violin copy for a young player studying at the Royal Welsh College of Music & Drama.  I've made several of these copies and it's from Strad's Golden Period.  I love making the rich tone of the lower strings on this instrument, but this particular model has beautiful, sweet, ringing E string.  The back is from an old Scottish tree and the front is from an Italian Spruce front.  The combination works incredibly well.
Recently an old colleague of mine who is slowing down/retiring has offered me his beautiful collection of Italian/Swiss Spruce.  I have visited his workshop through the years and always admired his beautiful collection of old Spruce dating from the early 1970s.  Needless to say I snapped it up!  Looking forward to making some beautiful instruments  with exceptional wood.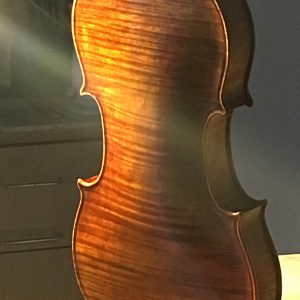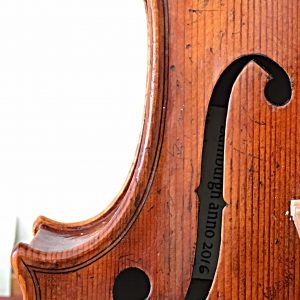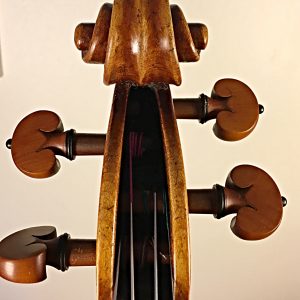 ---
Recent Updates